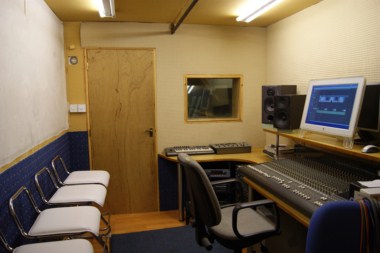 Music Production Costs ~ Charges for Recording Studios & Studio Hire
Music Production Recording Studios & Studio Hire
We know our industry and we are confident that our charges are extremely competitive. Our rate card is as follows:
Studio Time: £35 per hour
This price includes full assistance and supervision from a skilled music production engineer.
Studio Hire: £20 per hour
To qualify for this music studio hire service (without the help of an engineer), you will need to prove that you have full competence with our production equipment. If we cannot be satisfied that you can use the equipment unassisted, then you will be upgraded to the full service and you will be aided by a music engineer and subsequently charged £35 per hour.
Music Studio Day Rate: £180 per day
As a special promotion through this website, we are offering a discounted cost on our day rate service. The special price is £180 per day, which includes the provision of an on-site music engineer, provided by us. This cost is based on an 8-hour day and that price works out at an attractive £22.50 per hour.
Create a Music CD: £30
As an add-on to the studio hire service, when your music has already been mixed, we will master a single track on a CD for £30.
Ready?
If you have a query, please contact us.
If you're ready to proceed and you wish to discuss your music project, we'd love to hear from you, so let's set up a meeting to talk about your needs.